Capital Magazine (Wellington, NZ)
Illustrating the pros and cons of amalgamating the city of Wellington through a work desk metaphor. This was their feature piece and required two, full page spreads illustrated.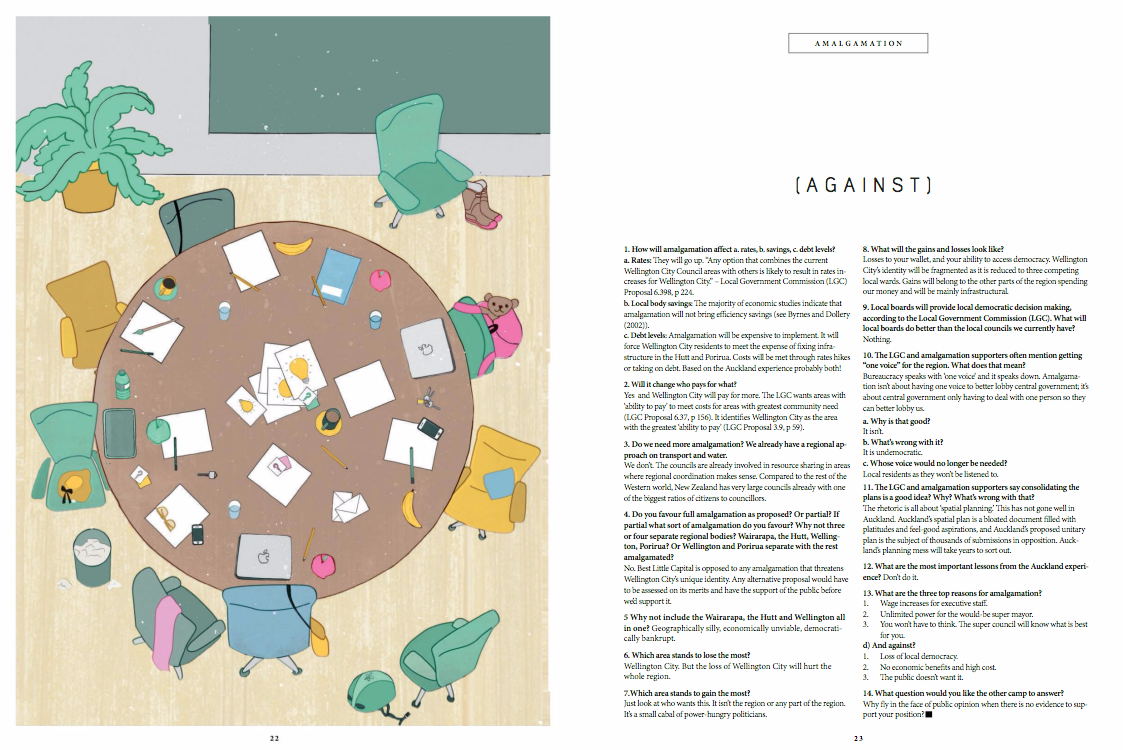 Forest and Bird's KCC Magazine.
A series of  six bird illustrations to accompany text about New Zealand's penguins.