Branding, design and content creation for Bloom AV.
Hand-lettering and treating type, illustrating, logo and print media design
Illustrating assets to be projected onto a geodesic screen.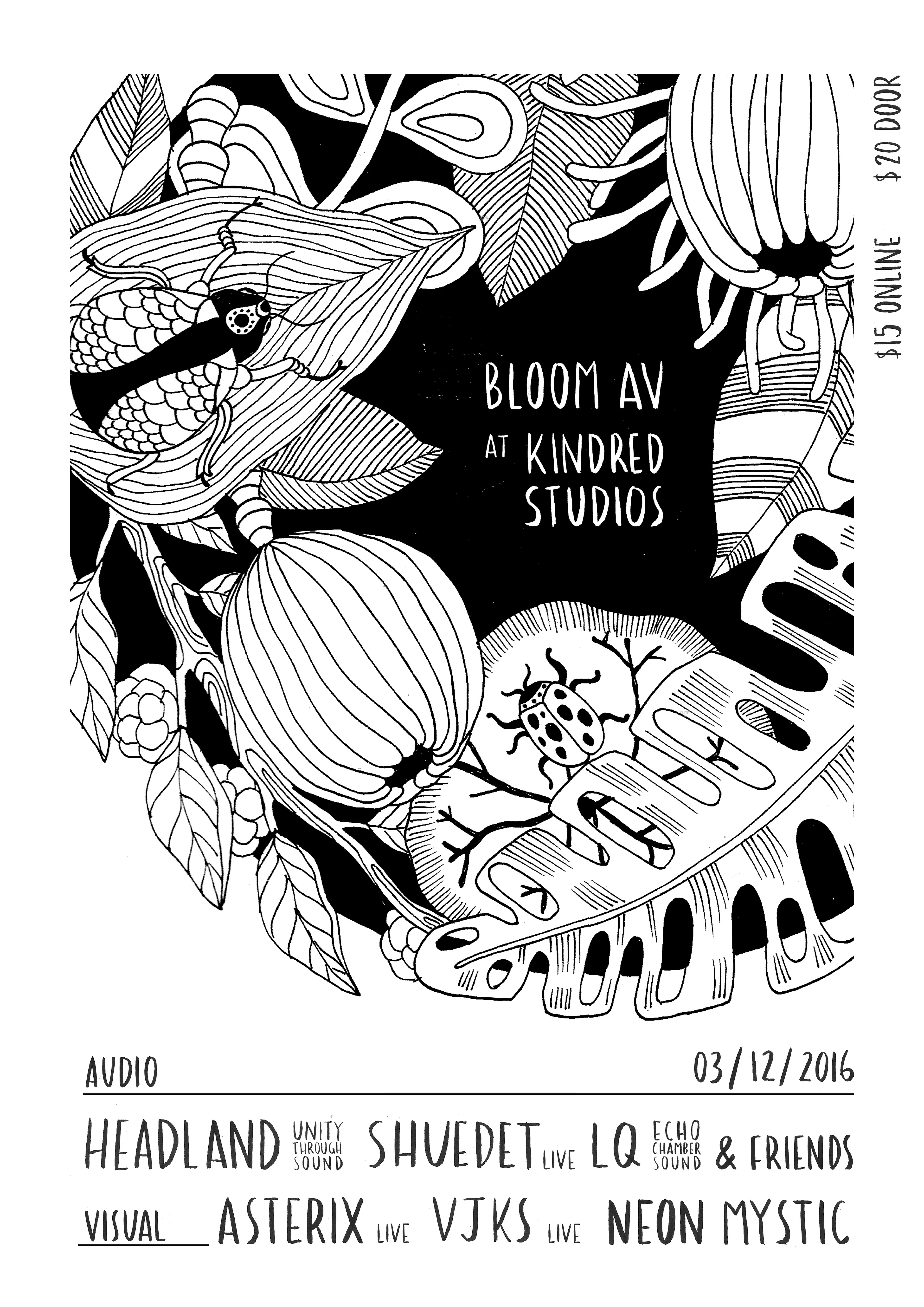 Poster design and creation. I use hand-lettering, photography and illustrative elements to create eye-catching and interesting imagery which is evocative of the audio-visual performances that can be expected at a Bloom gig.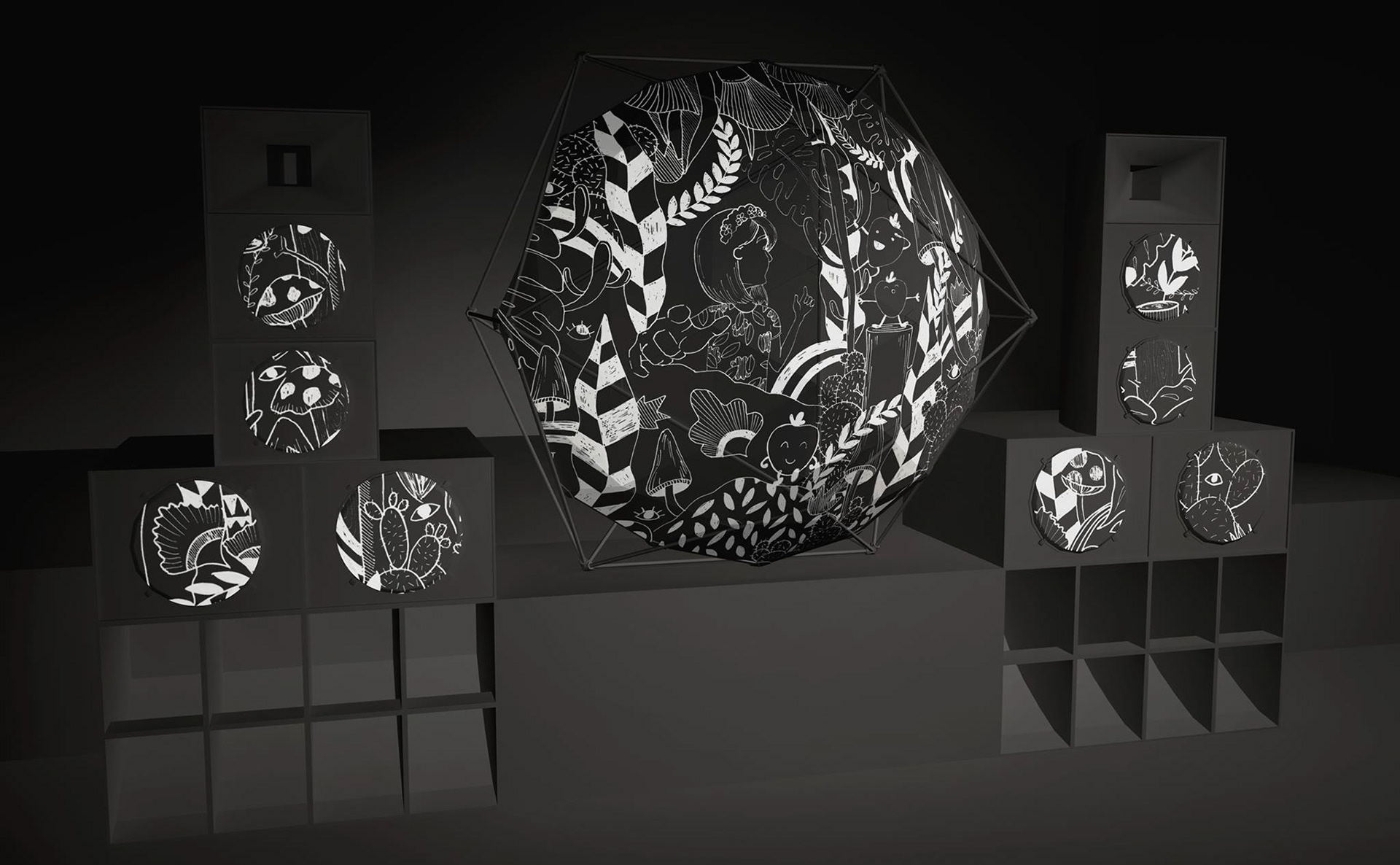 Test map using my illustrations to see what the final result will look like. 
Blooming lotus illustrations drawn for animating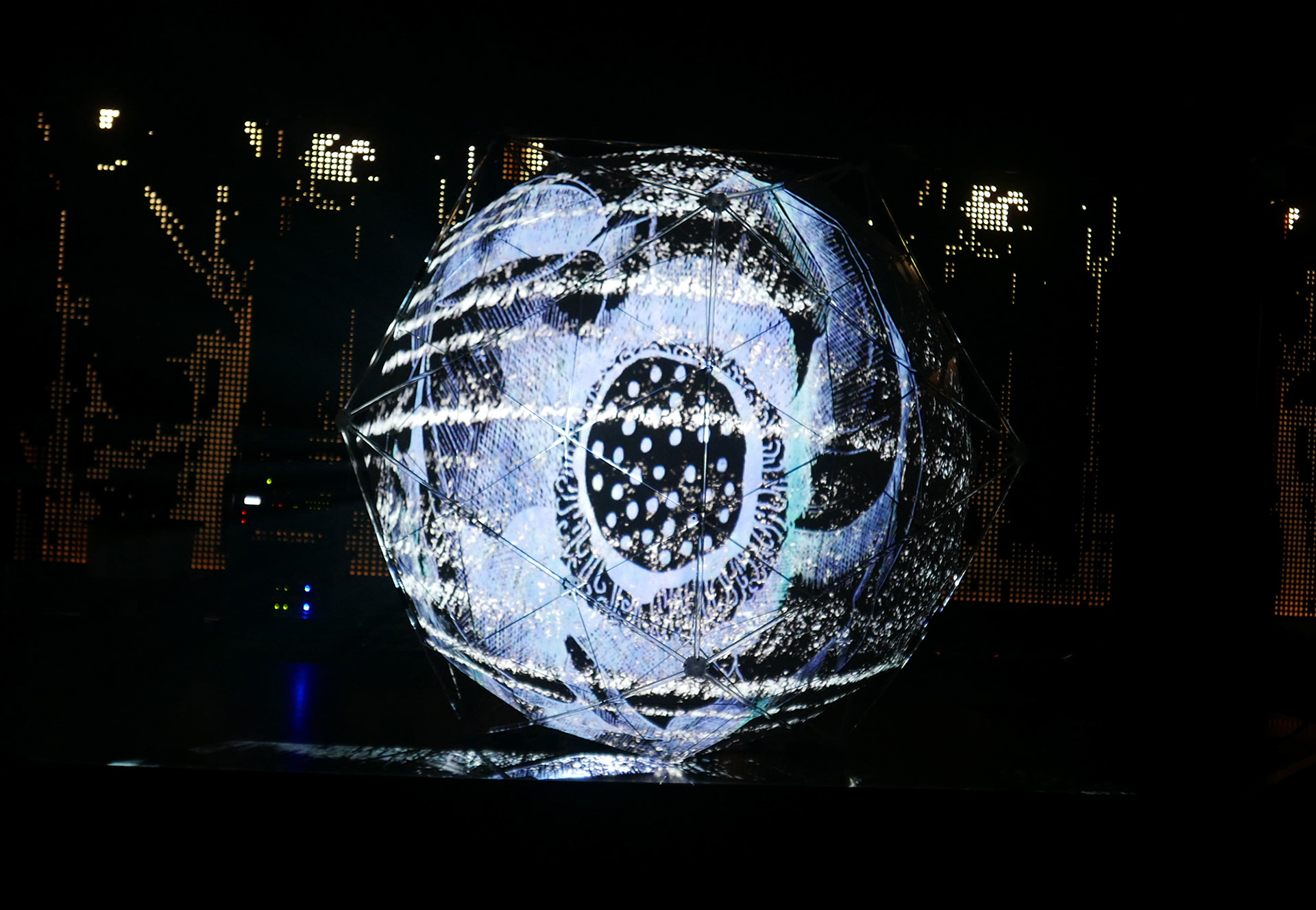 Final product- the animated lotus reacting to music on the geodesic screen.